Tuesday February 14, 2023
One Hour
Zoom Webinar
10am Hawaii Time, Noon Pacific, 1pm Mountain, 2pm Central, 3pm Eastern
Reasonable Suspicion Training and Creating a Strong Safety Culture
Hosted by Erin Baird
Substance abusers cost employers about $10,000 every year due to absenteeism, low productivity, lost time incidents and increased claim costs. Workers are facing increased stresses and pressures and may be turning to alcohol and/or drugs as a coping mechanism. Studies report that through the pandemic, alcohol and drug use has increased. As a result, the risk of workplace substance misuse has magnified to the point where employers need to take precautionary measures, such as reasonable suspicion training to ensure a safe and healthy workplace.
The webinar will discuss topics such as, what should be included in an effective reasonable suspicion training program and a brief overview of the 5 Step process. Other topics include best practices when it comes to supervisor and employee training and how this training can positively impact the employer's ability to create a strong safety culture.
Each attendee will receive a copy of SureHire's Reasonable Suspicion Checklist.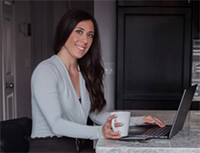 Erin Baird
Erin Baird has over 10 years experience with SureHire. Through her years at SureHire, she has had the opportunity to work with a variety of companies in various industries such as Oil & Gas, Construction, and Transportation. She has attended and presented at many industry conferences and has facilitated numerous Reasonable Suspicion Training sessions.
About SureHire
SureHire began its journey in Leduc, Alberta in 2004 as a small physiotherapy team assessing and treating clients who had been injured on the job site. Working with injured employees and their respective employers galvanized our passion for workplace injury prevention, health promotion, and rehabilitation.
In 2005, these experiences ultimately led towards collaborations with innovative companies who, like them, were seeking a better system of prevention, early intervention, and a deeper understanding of worksite hazards and risk management. From our humble beginnings, SureHire has become a recognized leader in occupational testing across North America.