For two days, Executive Directors and Interested Members discussed topics about Associatation Manager:
Member Definition & Qualifications
Membership Recruitment & Retention
Meeting Format
Webpage Development
Tracking Participation Rates - Attendance, Leads,,etc.
Thanks to Greg McPherson, Executive Director, Calgary Executives Association for facilitating.
Panel Discussion
Panel discussion to share ideas on strategy and ideas to grow your success.
How To Manage Growth / When to Expand Your Business and When to Pull Back
Managing People Today
Succession Planning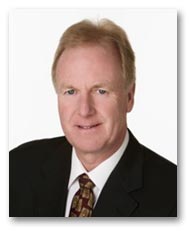 Ken Wither
Ken Wither is the Founder of Scotia Business Brokers. After receiving encouragement from commercial real estate brokers in Calgary and spending 10 years in real estate investing and commercial real estate brokerage, he introduced Scotia Business Brokers in 2013. Like him, his peers recognized a need for a professional business brokerage in the marketplace and that person needed to be someone who they could refer their clients to with confidence. With a background in finance, senior business management in large and small companies, corporate turnarounds, sales, marketing, and staff development, Ken is ideally suited to relate to business owners and can speak their language. Realistic business evaluations are conducted that make sense for a buyer and a seller. At all times confidentiality is honoured and respected.
Ken is a member of the Canadian Commercial Council of Realtors and also the International Business Brokers Association, a group of experienced and dedicated business brokers. Ken is also member of the Calgary Executive Association.
As an avid sportsman and active member of the community, Ken now participates in international Masters soccer tournaments including the recent World Masters in Italy. He has served on the board of soccer associations, condo complexes, and is past president of an 1,100 member sports club in Vancouver. Other volunteering has included Big Brothers and contributing to Habitat for Humanity. He puts as much caring into helping with your business as he has into his community.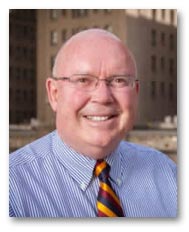 Mike Kehoe
Michael Kehoe is the Broker/Owner for Fairfield Commercial Real Estate. During his career, he has worked on a number of high profile projects. For example, he played an integral role in transforming the Stephen Avenue Walk, Calgary's original main street and retail centre into a unique urban retail district.
He has participated as a member of the Olympic Plaza Cultural District and East Village Strategy Working Group and contributed to the creation of the urban structure plan and development approach in the City of Calgary. He has also leased numerous street front stores and restaurants for the popular Beltline, Uptown 17 / 17th Avenue SW and Kensington urban business districts; created and implemented the retail leasing program for 30,000 square feet of commercial space in Canada's first LEED mixed-use commercial project in Banff the Bison Courtyard.
From 1980-91 Mr. Kehoe was the Vice President of Leasing, for Calgary-based Stewart Green Properties Ltd. Prior to that he worked in shopping centre management at the Cadillac Fairview Corporation.
In 1991, Mr. Kehoe founded Fairfield Commercial Real Estate in order to provide retail real estate consulting and leasing services to Canada's leading building owners and retailers. Mr. Kehoe is a leading authority on commercial real estate, and provides retail leasing services for shopping centres, destination resorts and urban business districts.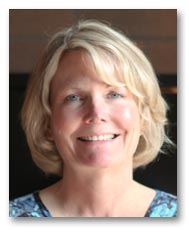 Lisa Woodstock
Lisa Woodstock, aka the Optimistic Gladiator, is Vice President of Sales for industry-leading Woodstock Media Group/On-Hold Concepts a company that helps businesses throughout North America grow by harnessing the power of a captive audience through customized media solutions. Lisa's broad sales and media background includes work in both the television and radio industries and began at the age of 17, selling fishing tackle and firearms and announcing in-store "Blue Light Specials" at a popular retail store.
In her role as Vice President of Sales for the past 24 years, the company has enjoyed impressive client growth and retention. Clients say that Lisa is "pleasantly persistent", "an out of the box thinker", "caring and customer focused" and someone you would find so positive and helpful that you'd wonder how you ever got along without her.
Woodstock Media Group/On-Hold Concepts Services Include:
Advertising On Hold
Music On Hold
In-Store/Office Music
Digital Signage
Voice Mail/IVR Recordings
Media Buying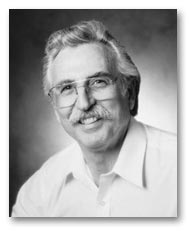 Jack Schneider
born and raised in Brooklyn, NY
received a BA in Psychology
joined the USAF where he served as a Fighter Pilot, Instructor Pilot, Flight Examiner and Functional Check Flight Pilot. Served for twelve years. He was stationed at Hickam AFB when the Vietnam War ended, and elected to become a civilian, and stay in Hawaii.
Has been named by the State Policy Network as "An Aloha State Revolutionary"
Companies he founded:
Keaka Nui – Hawaiian Tiki Soap on a Rope
South Seas Specialties – Imported Hawaiian Gift items
JS Services – Employee Leasing
JS Payroll – Administrative Services Organization
Employers Simplified Payroll – Payroll Service
Brand X – Employee Leasing for the Maritime Industry
JAX – Employee Leasing
S & S Leasing – Equipment Leasing
Schneider Aviation LLC
Organizations associated with:
President of JS Services
Past President of the International Executives Association (3X)
Past President of the Pacific Business Association
Past Vice Pres.of Small Business Hawaii
Past Chairman of the Board of Grassroot Institute of Hawaii
Past President of Honolulu Executives Association
Past Member of the Waialae Iki Ridge Community Association
Past Member of the Neighborhood Board #2
Board Member of the Hawaii Employers Mutual Insurance Corp (Work Comp Insurance)
Member of the Honolulu Executives Association
Member of the Exchange Club of Downtown Honolulu
Board Member of Smart Business Hawaii
Board Member of Hawaii Reporter
Trustee of IATSE #665 (Stagehands Union)